Main Content
Bolton & South Lancashire
Community Rail Partnership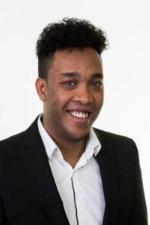 Four Bolton-based poets will have their work displayed on the pillars of Bolton Railway Station in full view of the many thousands of daily passengers.
Emma Byron, Sally James, Ibby Ismail and John Keane will also have their poems included in a special anthology together with many others who entered the Bolton Station Community Partnership competition. The competition was judged by members of the Partnership, the University of Bolton and Live from Worktown.
Read More…

about Poets given a Platform
We are one of the UK's newest community rail partnerships, joining over 60 community rail partnerships (CRP) across the country. We are about building links between local communities in our area (see below) with the railway. It's about making stations more friendly and welcoming, and bringing the railway closer to the communities it serves. For more about community rail see https://communityrail.org.uk/
Our CRP covers the following routes
Bolton to: Preston
Bolton to Wigan
Bolton to Bromley Cross (linking with Community Rail Lancashire, to Blackburn and Clitheroe)
Bolton to Manchester (Victoria/Piccadilly)
Our area includes a total of 24 stations– 10 within Bolton MBC, and a further 14 in Lancashire, Wigan, Salford and Manchester. Some stations have very successful station adoption groups and the CRP aims to work with them but not act in any way to limit their independence; we want to apply the success of station adoption groups at Hindley, Westhoughton, Leyland and Adlington to stations that are not currently adopted.
A key part of our work as we develop will be to engage with the diverse communities served by the rail network. The CRP has been working hard to engage with the multi-ethnic communities in the Bolton area, with a degree of success. Bolton Hindu Forum and Bolton Asian Migration are involved in our work, together with Bolton City of Sanctuary and Bolton Inter-Faith Forum. We want to extend this further, along the routes that form part of the new CRP.
The CRP is a member of ACoRP and Bolton CVS and works closely with Community Rail Lancashire. We are currently at an advanced stage of discussion with ACoRP on gaining accreditation for the CRP and have produced the necessary policies to accompany our Activity Plan.